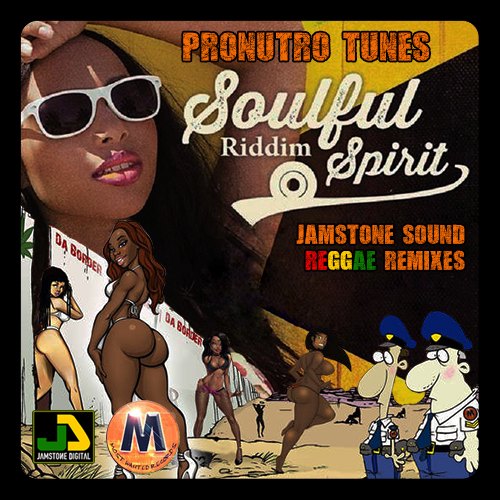 This package represent the first collaboration between Jamstone Sound and Most Wanted Records, the Jamaican label which released the bad Pronutro Riddim.
All the tunes pon di riddim has been mashed up by The Remix Machine pon a one drop riddim called Soulful Spirit, released by Irie Ites Records.
Don't forget to check the whole original songs..!
© 2015 Jamstone Digital
Tracklist
01. Blakk Man - My Style (Jamstone Remix)
02. Elegant - Put It Pon Me (Jamstone Remix)
03. Frassman Brilliant - Like Fi Do (Jamstone Remix) RAW
04. Gage - Roll Yuh Belly (Jamstone Remix) CLEAN
05. Gage - Roll Yuh Belly (Jamstone Remix) RAW
06. Ignite - Ghetto Life (Jamstone Remix)
07. Indecka - Who Da Ras Yah (Jamstone Remix)
08. Lustah - Pay Me (Jamstone Remix) CLEAN
09. Lustah - Pay Me (Jamstone Remix) RAW
10. Vitchous - Yuh Body (Jamstone Remix) RAW

Credits
Soulful Spirit Riddim released by Irie Ites Records
All vocal tracks released by Most Wanted Records
---