Jamstone Digital is a FREE DISTRIBUTION label born in 2008 to mark all Jamstone Sound works.
The aim of the whole project is to promote music and artistes. Everything come out of the studio is absolutely distributed FOR FREE and released in digital format. We strongly believe in music passion and friendship, and this can be seen in our productions.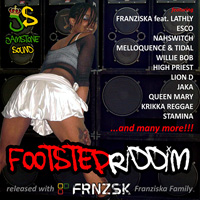 The label produced its first release in 2009 with the FOOTSTEP RIDDIM project: artistes from all over the world voiced their tune on a great sounding reggae riddim made by Franziska band, who also voiced the first tune featuring Lathly.
The riddim featured jamaican artists like Esco a.k.a The Shocker (from the iconic dancehall duo Leftside & Esco) and young talents like Nahswitch, Melloquence & Tidal, Willie Bob as well as italy-based High Priest.
Italian reggae is also well represented thanks to veterans like Jaka, Il Generale, El V and The Gardenhouse but also with good spots from Krikka Reggae, Queen Mary and Quartiere Coffee, just to mention a few.
More tunes came from all over the world: Germany, Brasil, Ivory Coast, U.S.A.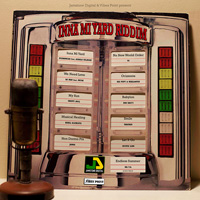 After some years focused on Jamstone Sound promotion and works, Jamstone Digital went back into production: in September 2014 the "INNA MI YARD" riddim project has finally seen the light, bringing good positive vibes to all once again.
The riddim has been released by PieroDread @ Vibes Point Studio: the title track has been taken from his first tune feat. Askala Selassie, followed by a big tune from a jamaican reggae star like Valton "By His Deeds" Craigie (better known as VC) and a wicked combination with KG Man (from Quartiere Coffee italian band) and Payne (winner of 2013 Rising Star in Jamaica), as well as outstanding spots from Tadiman (Slovenia), Rebel Elementz (Austria) and young local artistes like Jamas and Myztic Lion.
A special mention is needed for the artistes coming from Sicily (Ras Pepy from Trinakriù & Mikilootzu with their debut as Timpakatona, Shanti OLC and Boo Daci's): this reflects Jamstone Sound passion for that land and the hot massives they found there during the years.
In the next future Jamstone Digital will be more focused on productions, looking for new talents to help being noticed. The first riddim of the new era is coming up in early 2023, check our PROJECTS page for updates. Stay tuned!