WELCOME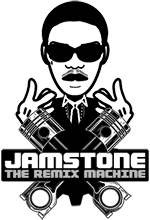 Welcome to Jamstone Digital, the free distribution label and headquarter of Jamstone Sound a.k.a. The Remix Machine.
Check the VIDEOS section where you can watch ALL OUR VIDEOS (a lot of them are not available inside JAMSTONE TV on YouTube) in streaming and like/unlike them.
Most of the videos are also available FOR FREE in MP4 format for all your mobile devices.
More to come, stay tuned and share our things everywhere and everytime you want..! 
REMIX CORNER @ REGGAE RADIO STATION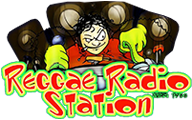 E' diventato ormai un appuntamento fisso l'angolo dei remix griffati JAMSTONE all'interno di REGGAE RADIO STATION ITALY, lo storico programma radio del Padrino VITOWAR in onda da 25 anni ogni Domenica a partire dalle 23:45 circa su Radio Popolare Network.
Ogni settimana nel corso del programma VITOWAR seleziona un remix INEDITO realizzato da Jamstone Sound, che durante la messa in onda viene reso disponibile in FREE DOWNLOAD qui sul sito ufficiale.
PROSSIMO APPUNTAMENTO: DOMENICA 25 GIUGNO 2017 (scarica la REMIX CORNER COMPILATION VOL. 5..!)
#EXCLUSIVE
Dear Jamstone fans and friends, after Soundcloud we announce the closing of our Audiomack account after thousands and thousands of plays and hundreds of files uploaded, all works made by us and FOR FREE. We are really tired of frustrated little producers or distributors claiming copyright violations. We simply promote their artists or music FOR FREE since 25 years, but this does not work for those geniuses. We no longer use platforms like those. No one needs Audiomack nor Soundcloud to survive.
THEY DON'T DESERVE OUR FANS TRAFFIC.
From now on you will find our FREE works #EXCLUSIVELY here on Jamstone Digital official website, and some mixes on Mixcloud.