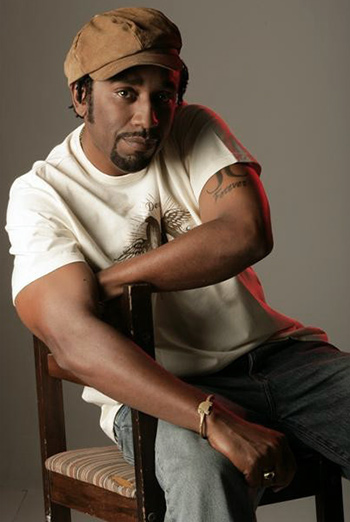 Valton Craigie a.k.a VC blasted onto the reggae scene in 2000, with his infectious, first single "By His Deeds". The song became a runaway success and an instant reggae classic in Jamaica, the message in the music reaching people of all walks of life.
VC the singer and songwriter was surprised by the enormity of how well the song did and was thrown head first in to the twist and turns of the music industry. His success has him performing locally on such shows as Air Jamaica Jazz & Blues, Reggae Sumfest, Rebel Salute, Bob Marley Memorial and Peter Tosh Memorial Concert. The demand for him overseas has lead to his touring, to England, USA, UAE & Canada, bringing his brand of conscious music.
VC took some time off to be with his new born son and family, but he has also been busy working in the studio with such renowned musicians as Dean Fraser, Rupert Bent Jnr and Paul Kasstik recording over twenty (20) new tracks towards his upcoming album, including a duet with International Irish Artist Diedra Kellan.
Now VC, a wiser and better prepared musician, is ready to share more of his music with true reggae lovers worldwide. VC is back with full force and is giving his fans an early taste of what is to come with the pre-release of this upcoming album "Its Time" filled with message music in the tradition that one would expect from the artist. His lyrics continue to give social commentary complimented by a backdrop of rich instrumentals and hard-driving beats.
A great confirm of his intense messages is fully available in his wonderful hit single "No New World Order", recorded for Jamstone Digital on the INNA MI YARD RIDDIM. Check the lyrics video HERE.
If you want to know more about his music download VC's OFFICIAL MIXTAPE FOR FREE..!
AVAILABLE FOR:

SOUND SET backed by Jamstone Sound

DUBPLATES

Contact us for infos