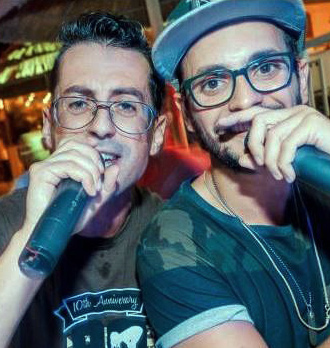 Timpakatona is a project born with the meeting between Ras Pepy (veteran singer since 2000, founding member of Trinakriù) and Mikilootzu, a lover and passionate fan of black music and hip hop culture, active on the scene since 1996 with NCCN crew.
The two artistes decided to start a new musical journey, bringing around the whole Sicily land (and not just there) their vision of the reggae world.
They have a different style and use different techniques creating a really wicked combination.
In September 2013 their first single "Orizzonte" has been voiced on the INNA MI YARD riddim, produced by Jamstone Digital; a videoclip of the song has also been released.
The single had a good impact and Ras Pepy & Mikilootzu performed a lot of showcases around improving their togetherness and refining their style, so they decided to give a unique name to the project: Timpakatona.
If you want to know better Timpakatona and keep updated on their works please visit their Facebook official page.
AVAILABLE FOR:

SOUND SET backed by Jamstone Sound

DUBPLATES

Contact us for infos