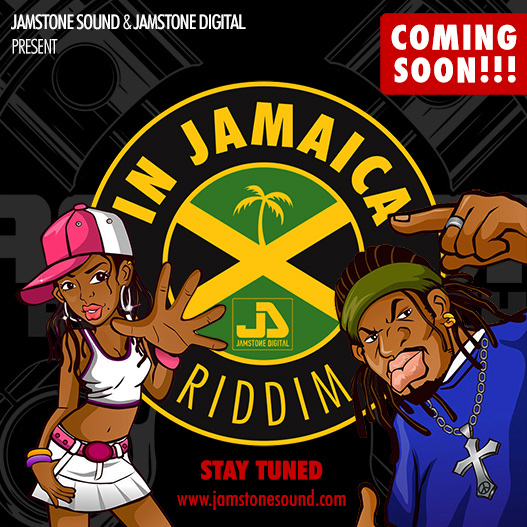 IN JAMAICA RIDDIM
We are finishing the work in studio for the upcoming release, in early 2023, of a reggae riddim called "IN JAMAICA".
It's a good sounding reggae riddim with a fine bass line, soon available to listen on this page. It's 80 bpm, released by Jamstone Sound alongside pro reggae musicians.
We are currently looking for talents from all around the world who have their way to voice the riddim. Ask us to send you the riddim version in WAV format and send back your tracks.
We will take care of the mixing and the best tunes, alongside the ones from our selected artists, will be included in a digital compilation available FOR FREE on this website, and shared to our social channels.
The compilation will be sent to the main reggae djs, radio stations and web platforms. Every track will be also available on Jamstone TV, our YouTube channel.
GET THE VERSION, VOICE IT AND BE PART OF THE JAMSTONE FAMILY..!!!
Along with your tracks, you are asked to send us also 2 pics (possibly in high resolution), your links (website, social networks..) and a short bio you want us to include in the promotion, if your track will be selected. This is exclusively for graphic works and promotion of the riddim package.
We are setting up a form to fill and ask fo the riddim version, STAY TUNED!