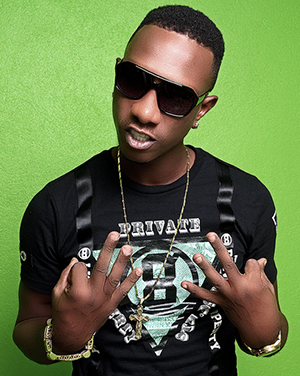 Blass is undoubtedly one of the most dynamic dancehall artiste of his time. His ability to switch from a very hardcore dancehall sound to a reserved and inspiring 'rootical' reggae sound, even a gyrating inducible soca or salsa vibe is unmatched by his peers. His production though diverse, are mostly reminiscent of personal life experiences.
Born Omari Carlington Thompson, Blass' passion and ambition for music and entertainment began at a juvenile stage where he began writing poetry, singing and dancing; pulling huge crowds at his Primary School.
His talents and pulling power was further developed during his years at Bridgeport High School, where he would entertain his fellow schoolmates, who were willing to give up every dollar of their lunch money just to hear him sing.
This further lead to him collaborating with some of his schoolmates who would provide him with harmonies and utilize the school desks, books and pencils to create the instrumentals for his songs.
Right after graduating from high school, Blass along with six of his high school friends decided to pursue music professionally hence they formed the group Cell Block Crew. With the help of Vertex Records, the group managed to voice a number of songs with high hopes of creating an album however their plans were thwarted when a key member of the group died suddenly.
This plunged all the group members into a serious state of depression, forcing four members to quit doing music. Blass and Slash however, decided to continue in the pursuit of their musical careers.
They maintained the remaining semblance of the group by operating as a duo, doing a number of recordings with Vertex Records and Clive Hunt.
The duo's first breakthrough track came in 2008 at the hands of a collaboration done with Vybz Kartel called "Gal Know Fi Wine". The collaboration culminated into Blass and Slash travelling to Trinidad and Tobago, Antigua, St. Martin, St. Vincent and Barbados in an effort to promote the song and future projects.
Despite the success Blass and Slash gained from their collaboration with Vybz Kartel, both members mutually agreed to pursue their musical ambitions as solo acts; since then, Blass has recorded numerous songs featuring a number of local and international artistes.
In 2012 he recorded "So Many Girls" with Delus, the brother of Konshens and "Hustlers Anthem" in 2013 with Profecia Crew, a Dancehall/Reggae group from Canary Islands (Spain), followed by a well-received video.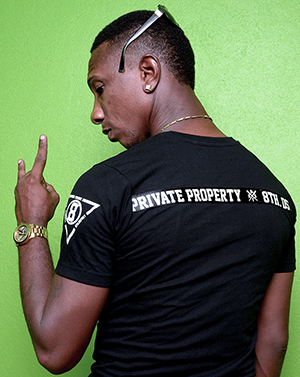 Early 2014 Blass released his mixtape "Have A Blass", mixed by Netherlander DJ, DJ Dreman. Then in late 2014 came his collaboration "Whenever You Want" with Russian pop sensation Belka.
The summer of 2015 saw Blass' most acclaimed solo release yet in "Eyes On Me", a track produced by emerging Jamaican producer Reeko Don and distributed by Zojak Worldwide.
After picking up some buzz locally, this opened further interest for Blass in Jamaica, USA, Canada, Africa and Europe. The video for "Eyes On Me" was premiered on CVM TV's D'Wrap, Hype TV and featured on many prominent dancehall and soca Youtube channels.
His follow up to "Eyes On Me" was "Wine Gyal", an instant favourite across Africa, particulary in Kenya, Zimbabwe, Seychelles, Mali and South Africa.
Blass is currently working with numerous emerging and established producers in Jamaica, USA, South Africa, Kenya and Poland, to prep his debut album for release early 2016.
In March 2016 Jamstone Sound released a mash-up version of "Eyes On Me" on a hip hop flavoured beat released in 2010 for Barrington Levy's "Watch Dem Murderer" feat. Snoop Dogg & MIMS (Platinum Camp Productions), with the videoclip premiere for media and press scheduled for 17th March in Kingston, Jamaica.
"Have A Blass Vol. 2" mixtape, mixed by Jamstone Sound, is also available for free download.
Blass will also join the upcoming Jamstone Digital/Vibes Point dancehall riddim project called "Dance Orchestra", scheduled for release in 2017.